New Year's Resolutions
Posted: 01/09/18
Maintain your New Year's Resolutions while visiting Big Bear.
Stay Active!
If you're visiting and want to stick to your workout routine, head for the trails for miles of National Forest routes that wind through wooded hills, seasonal streams, lush meadows, and more! Explore Hiking & Trails.
Carve up some fresh powder at Snow Summit and Bear Mountain! Big Bear Mountain Resort offers rentals, lessons, dining, and good memories!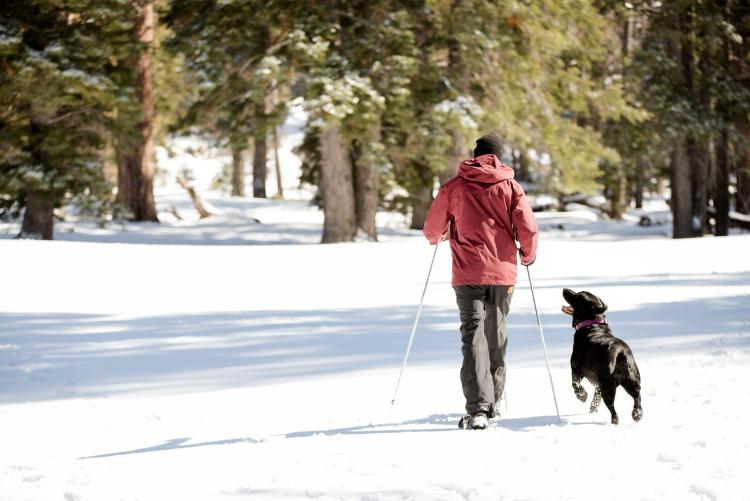 Healthy Eats!
If keeping to a healthy diet is your number one, many of Big Bear's local eateries offer healthy meal options including vegan and vegetarian entrees. Big Bear has grown to include an incredible range of cuisines from Nepalese to Thai, Chinese to Japanese, French to Italian, Mexican to Hawaiian, pizza to pub grub, steak houses to seafood, fudge and ice cream to baked goods, and much more. Explore Restaurants

Keep Your Mind Active!
Enjoy one of Big Bear's outdoor scavenger hunt experiences and get to know some fun history with Urban Adventure Quest or Riddle Routes. Or team up with the smartest people you know to solve your way out of one these escape rooms at Mountain Room Escapes.
Curl up in front of the fireplace or find a quiet spot in the forest to dive into that novel or self improvement book you've been neglecting.