Keeping New Year's Resolutions in Big Bear
Posted: 07/02/23
Stick to your New Year's Resolutions or start new ones during your New Year's holiday stay in Big Bear Lake!
Big Bear's Active Recreation
Do your New Year's resolutions mean staying active? Big Bear is the ultimate destination for indoor and outdoor active recreation and entertainment. Hit the trails for miles of National Forest routes that wind through wooded hills, seasonal streams, lush meadows, and more! Bike the trails, hike in your boots, or strap on a pair of snowshoes in the winter.
Skiers and snowboarders can carve down the slopes at Snow Summit and Bear Mountain. Each ski resort offers ski and board rentals, lessons, dining, and good memories!
Big Bear is also home to several fitness gyms if a classic workout is more your style. Find a Pilates class or relax at a day spa.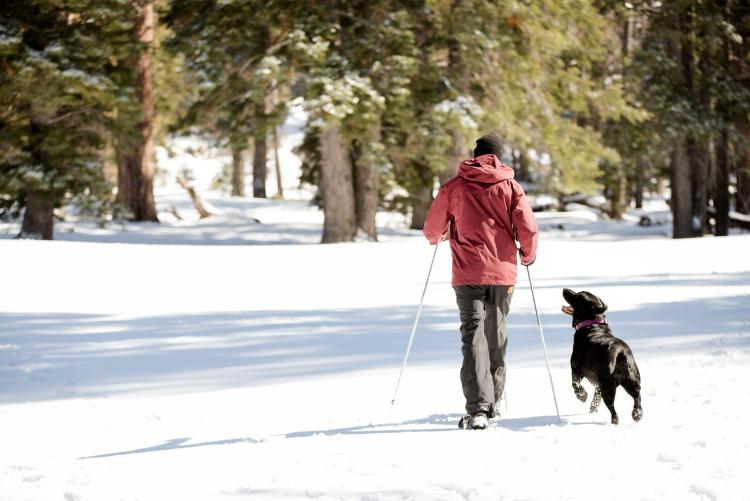 Big Bear Knows About Healthy Eating
If keeping to a healthy diet is your number one resolution, you're in luck. Many of Big Bear's local restaurants offer healthy meal options including vegan and vegetarian entrees. Big Bear has grown to include a range of International cuisines like Nepalese, Thai, Chinese, Japanese, French, Italian, Mexican and Hawaiian. Classic American eateries include pizza parlors, pubs, steak and seafood houses. Of course there's always access to the fudge and ice cream shops if it's a cheat day.
Keep Your Mind Active
Enjoy one of Big Bear's outdoor scavenger hunt experiences and get to know some fun history with Urban Adventure Quest or Riddle Routes.
Or, team up with the smartest people you know and solve your way out of one the escape rooms at Mountain Room Escapes.
If it's one of those snowy winter days, curl up in front of the fireplace and dive into that novel or self improvement book you've been neglecting. Happy New Year!