The Blog
Memorial Day Weekend Drone Light Show
Posted: 05/10/22
Explore The Great Outdoors on Mother's Day
Posted: 05/01/22
How to do Memorial Day in Big Bear Lake
Posted: 05/01/22
Free $100 Gas Card Promo!
Posted: 04/14/22
Wildlife Safety in Big Bear
Posted: 03/29/22
Practice Makes Stronger
Posted: 02/10/22
Gaining length and strength at Big Bear Pilates
Valentine's Specials
Posted: 02/07/22
A Big Bear Valentine's Day Getaway!
Posted: 01/31/22
Satisfy Your Sweet Tooth in Big Bear Lake
Posted: 01/06/22
Pet Safety in the Winter
Posted: 01/06/22
Big Bear Events To Keep You Active & Outdoors!
Posted: 01/05/22
2022 Event Dates Announced!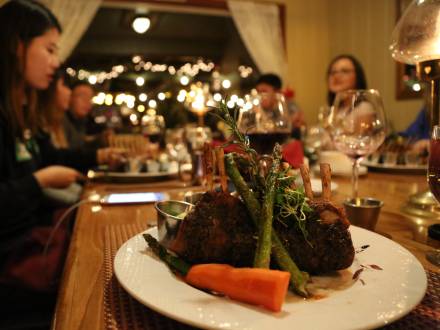 Big Bear Fine Dining
Posted: 01/03/22