Wakeboarding, Waterskiing, Tubing
Wakeboarding, waterskiing, and tubing are extremely popular summertime lake activities! Big Bear Lake's glassy surface in the early morning and late afternoon are prime wakesport times and avid riders can be seen zooming across the water.

Looking to learn how to ride? Highly skilled drivers and experienced instructors provide top notch lessons and advice for riders of all skill levels.
Already comfortable on the wake? Book a session with a licensed driver and equipment; or crash through the waves on an innertube while your driver speeds across the water! Scroll for business and contact info.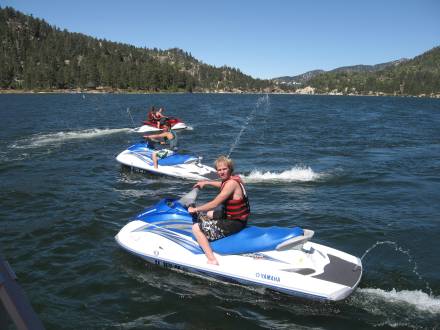 Wakeboarding & Waterskiing
38573 North Shore Dr
Fawnskin, California 92333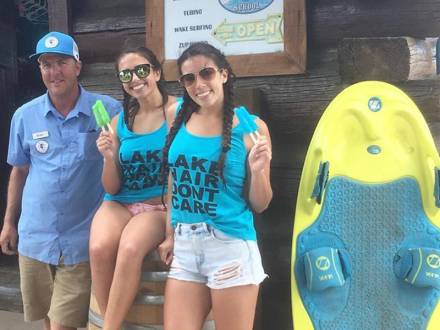 Wakeboarding & Waterskiing
439 Pine Knot Ave
Big Bear Lake, California 92315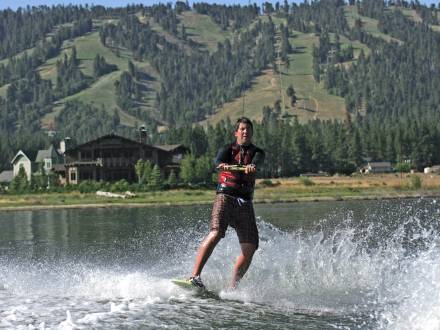 Wakeboarding & Waterskiing
603 Landlock Landing
Big Bear Lake, California 92315