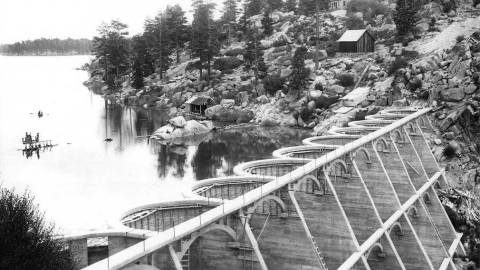 Dam! The Creation of Big Bear Lake
Posted: 02/03/23
Did you know that Big Bear Lake is 90% man-made? How is this possible?
While the center of the valley did contain a small marshy lake, the area that is now Big Bear Lake was actually heavily forested before 1884 and the north and south shores weren't distinctive.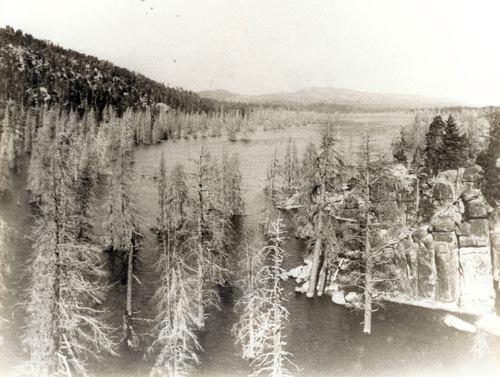 The new Rock Dam did spark environmental concern as it caused the drowning of over 9,000 trees in the valley.

The Rock Dam was designed and financed by Frank Elwood Brown, a citrus farmer who needed a reliable source of water to irrigate his San Bernardino Valley farms. Completed in 1884, the Rock Dam held back 25,000 acre feet of water over 1,800 acres of land. At the time, Brown has created the largest man-made lake in the world.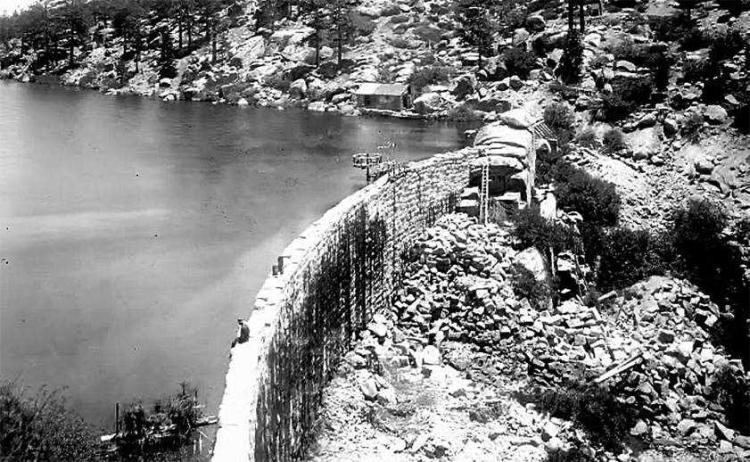 In 1910, work started for the construction of a new dam to replace the Rock Dam. John Eastwood designed a unique multi-arch wall that at its completion in 1912, stood 20 feet higher than the original Rock Dam. It also doubled the size of Big Bear Lake. When lake levels are low enough the top of the Rock Dam can be seen just above the surface.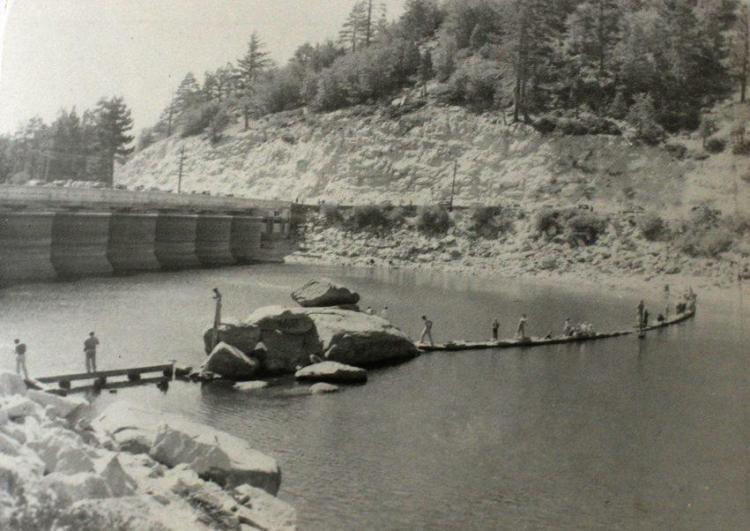 With the new dam came the development of Big Bear's tourism industry. The completion of roads into the valley also made Big Bear accessible to anyone with a car and amenities like hotels, marinas, and The Village developed and grew quickly. In 1916, the Bear Valley Land & Water Co made the surface of the lake free for boating and fishing.