Escape Rooms & Scavenger Hunts
Put your mind to the test and solve your way through one of Big Bear's many escape room or scavenger hunt experiences!
Escape Rooms are a popular pastime for folks who love some puzzle solving, brain teasing, head scratching fun. Enjoy a variety of room themes and levels of difficulty at two escape room locations. Or, get outside and explore the town while you answer questions and unlock clues in one of Big Bear's two scavenger hunt games.

Escape Room Experiences
Mountain Room Escapes

Mountain Room Escapes offers 3 indoor escape experiences and 1 outdoor scavenger hunt. With multiple locations, call ahead and be sure you're arriving at the correct address for your reservation.
Phone: 877-584-6427

Big Bear Escape Rooms
Big Bear Escape Rooms features 3 indoor escape experiences.
Phone: 909-547-3447


Scavenger Hunts
Urban Adventure Quest
Discover local and historical facts about Big Bear during this 1.5 hour walking tour of The Village and beyond! Your scavenger hunt adventure is lead by clues and instructions from your smartphone. The game begins at the Big Bear Chamber of Commerce and proceeds at your own pace.
Riddle Routes
Explore Big Bear's history, scenic views, year-round activities, and local hubs. When you're ready, let the game be your guide! Once purchased click the game link and go to the starting location with your team. Each riddle guides you along the route and loops you back to the start. You will need a fully charged smartphone/device and a notepad. The game covers approximately 1.5 miles on moderate terrain over a 1+ hour excursion.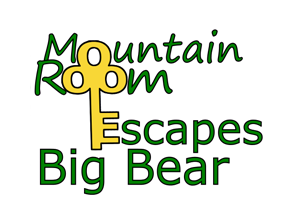 Escape Rooms
40588 Village Dr.
Big Bear Lake, California 92315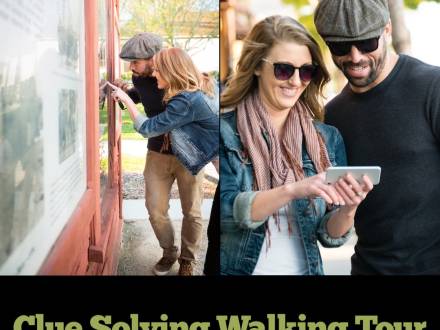 Scavenger Hunt
40701 Village Dr
Big Bear Lake, California 92315
Scavenger Hunt