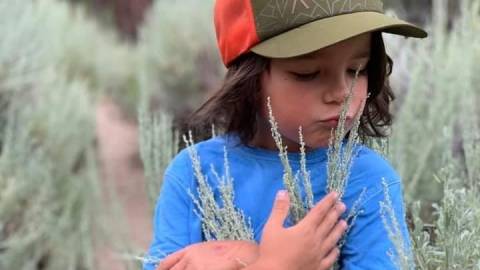 Sensory Friendly Big Bear
Posted: 07/14/23
Big Bear Lake is first and foremost an activity driven community with endless opportunities for play. For families on the spectrum, playtime in a welcoming environment with activities that cater to the senses are a must.
Hit the Trails
Big Bear trails get you in the middle of nature at its best. These family-oriented trails offer easy and/or paved terrain with opportunities to explore plants, boulders, and natural sounds. See other trails here.
Alpine Pedal Path
Happy Hills Trail
Rathbun Creek
Discovery Center loop
Woodland Interpretive Trail - be sure to pick up the companion brochure at the Big Bear Lake Visitor Center
Explore the Shoreline
The majority of Big Bear Lake shoreline on the North Shore is open to the public and many areas are sanded. A day exploring the sights and sounds of our 'beaches' may be just the ticket on your getaway. Ducks, ground squirrels, and other wildlife are constantly on the move near the water. Be cautious when kids are playing in or near the water as ingesting lake water can become unsafe. Inspect the area to be sure the water is clear of moss or algae.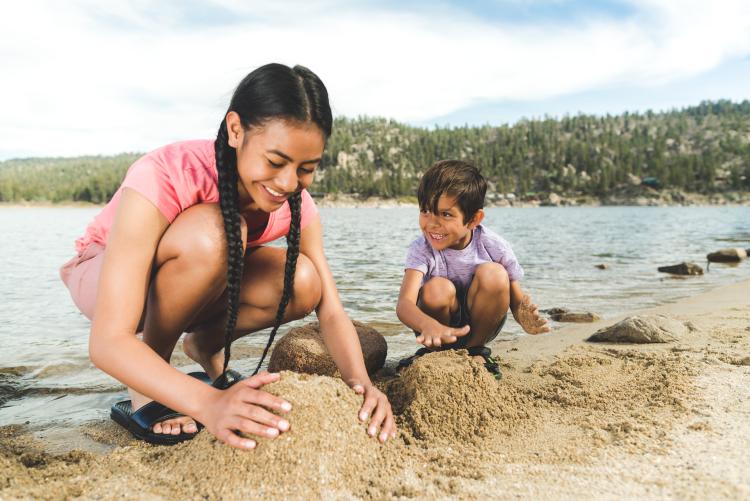 Play it up at the Park
Public parks across the valley include jungle-gyms and open grass areas. Some offer picnic tables and all offer amazing views of the lake or surrounding mountain range.
Boulder Bay Park - benches and pier
Rotary Park - jungle gym
Veteran's Park - benches
Meadow Park - jungle gym, picnic tables
Ski Beach - jungle gym and pier
Sugarloaf Park - jungle gym
Interactive Play/Activities
Many recreation businesses offer interactive activities that may be perfect for your kiddo on the spectrum. Be sure to call ahead to understand what to expect and determine if it's a good fit for your family.