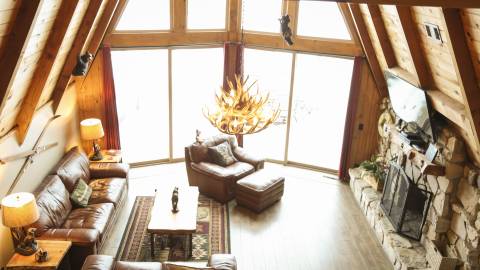 Ok Google: Find Me Gorgeous Lakeside Lodging in Big Bear Lake
Posted: 12/18/19 | By Sara Schacht
Start your vacation off right . . . and we mean "right" at the edge of the water, when you book one of these gorgeous lakeside lodges.
Summers in Big Bear are all about hiking, biking, climbing, and most of all, enjoying Big Bear Lake! If you want to stay close to the water, then here are our top recommendations for places to stay right by the lake. If you'd like to see all of our Big Bear lodging options, click here.
The Big Bear Lakefront Lodge offers hotel accommodations right on the lake. Enjoy scenic views from your room and mountain activities any time of year.
Located snugly on the shore, this quaint getaway is city close, yet miles from it all. The Vintage Lakeside Inn is your ticket to Big Bear Valley's jewel centerpiece.


Lagonita Lodge is an award-winning RCI Silver Crown resort as well as an Interval International 5-star resort. With condominium-style accommodations, Lagonita Lodge features contemporary conveniences located right on the Lake.
Cabins4Less is your 'no fee' leader of Big Bear Lake. Take advantage of discounted seasonal fun with affordable cabins and lakefront lodging.
Experience Southern California's lake retreat in the best way. Big Bear Lakefront Cabins offer private lake access. There's nothing better than sunny days on the lake and beautiful views everyday.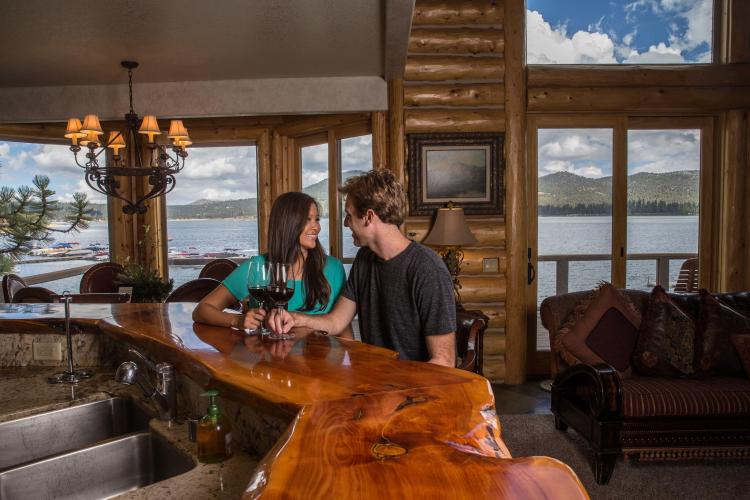 If you're looking for something a little more private and 'homey', many of Big Bear's private home rental companies manage properties located right on the water! And what's even better? You can search and book these homes right on our website as well. So don't wait, start searching lakeside lodging and book with our 'BOOK' widget at the top and bottom of this page.