Big Bear Lake Car Shows
Big Bear Lake lends itself to antique car shows with its extensive mountain roads and scenic drives making a ride about town a relaxing and enjoyable experience. See what classic car shows are coming to town this year!

Big Bear Fun Run
Aug. 11-13, 2023
The Village at Big Bear Lake

The Big Bear Fun Run™ is a three day car show held in The Village at Big Bear Lake. The event includes approx. 500 pre-assigned cars, a Saturday afternoon 'Cruise Around the Lake' and a Sunday morning drive through awards presentation.
Friday, August 11 is signup day in Bartlett Parking Lot. Cars arrive and are placed in reserved parking spaces. Saturday morning, the show begins in the Village on Pine Knot Ave, Village Drive, and the Bartlett Parking Lot. Cars leave The Village on Saturday afternoon about 3:30 PM for the cruise around the lake. This is one of the highlights of the Fun Run Car Show. Awards ceremony is held Sunday morning. About 75 awards are handed out for a multitude of categories.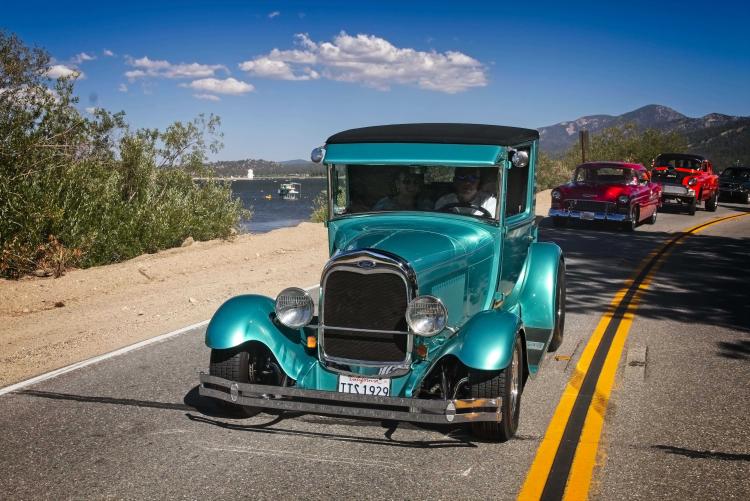 Cool Run in the Mountains

Sept. 2, 2023
Big Bear Lake Convention Center, 42900 Big Bear Blvd

The 12th Annual Cool Run In The Mountains Car Show features 100+ unique and classic cars, vendors, live entertainment. Presented by Rodriders of Big Bear, the event raises funds for several local charities including Doves and local Animal Rescue programs.
Attendance free to spectators. A fun craft fair and food will be available at cost.
Open 10 am - 5 pm.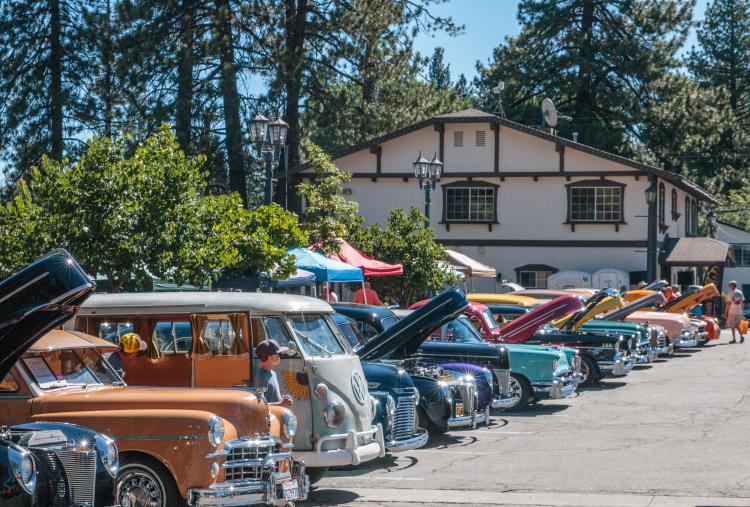 Porsche Timeline
Sept. 16, 2023
The Village at Big Bear Lake, 630 Bartlett Rd
See Porsche through the years at the Big Bear Lake Porsche Timeline event. See a display of Porsche automobiles from 1958 until present. The event provides an opportunity for Porsche enthusiasts to see models and styles through the decades and socialize in a great environment. This is the 75th Anniversary of the Porsche Brand.