Big Bear Off-Road Experience lets you take the wheel to explore the ridges, canyons, and meadows of the beautiful San Bernardino Mountains in a fully equipped Jeep or UTV.
A lead guide stays in contact with your group during for the whole tour. There are several tour experiences to choose from including:*
The beginner friendly Holcomb Valley Gold Fever Trail - the terrain consists mostly of dirt and fire roads. Guests are treated to the beautiful landscape and historic locations.
2 hour Kid Friendly Beginner Holcomb Valley Mining Tour (includes mining dirt for kids)
The Squeeze - an easy-going intro to off-roading that explores Big Bear's back country including the famed Holcomb Valley Pinnacles.
John Bull Jr. Trail - the most popular experience that begins with The Squeeze. The trail features larger rocks and obstacles that make for an intermediate level experience.
Gold Mountain Trail - a Jeep designated Badge of Honor Trail. This advanced trail features amazing views and challenging terrain along the ascent of The Ledge, The Brain, and the Rock Garden.

Call 909-420-5828 or visit bigbearoffroadexperience.com to check rates and info.
*All tours include a personal Jeep for up to 4 passengers, fuel, additional guide Jeep with experienced off-road guide and full instruction, snacks and beverages. We offer a kid-friendly off-road mining tour that explores Holcomb Valley and the original Big Bear settlements. At the end of the hunt, your child will find a bucket of our very rich Big Bear miners dirt. Who knows, it could contain some gold or ancient Indian artifacts!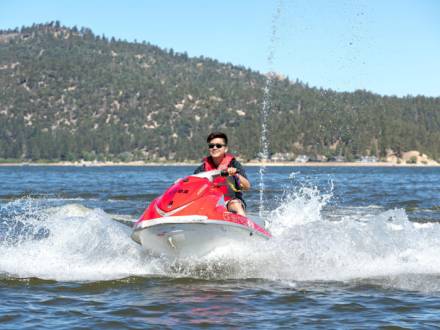 Big Bear Lake Summer Bucket List
Posted: 04/28/23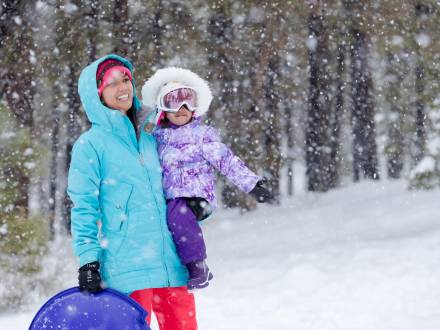 Winter Family Fun!
Posted: 11/30/22
How to Celebrate Thanksgiving in Big Bear Lake
Posted: 11/04/22
This season's breathtaking fall colors have us excited for a festive holiday season with outdoor adventure and Thanksgiving celebrations here in Big Bear...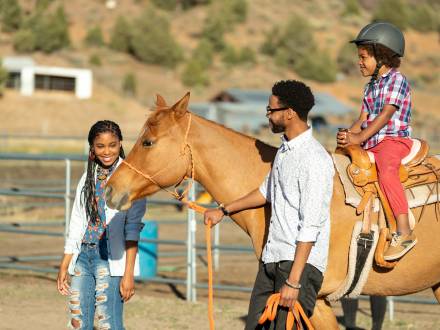 A Getaway Just for Dad This Fathers' Day
Posted: 05/25/22