New! Tourzilla Rides begin Thanksgiving!
Big Bear Off-Road Experience lets you take the wheel to explore the ridges, canyons, and meadows of the beautiful San Bernardino Mountains in a fully equipped Jeep. A lead guide stays in contact with your group for the whole tour. There are several tour experiences to choose from including:
The beginner friendly Holcomb Valley Gold Fever Trail - the terrain consists mostly of dirt and fire roads. Guests are treated to the beautiful landscape and historic locations.
2 hour Kid Friendly Beginner Holcomb Valley Mining Tour (includes mining dirt for kids)
The Squeeze - an easy-going intro to off-roading that explores Big Bear's back country including the famed Holcomb Valley Pinnacles.
John Bull Jr. Trail - the most popular experience that begins with The Squeeze. The trail features larger rocks and obstacles that make for an intermediate level experience.
Gold Mountain Trail - a Jeep designated Badge of Honor Trail. This advanced trail features amazing views and challenging terrain along the ascent of The Ledge, The Brain, and the Rock Garden.
NEW - TourZilla
One of our TourZilla handlers (i.e. guides) will be driving this beast as you and your group ride into the backcountry! Your guide will narrate the entire experience, talking about wildlife, local mining history, lake facts, and will give you suggestions for places to eat at the end of your TOURZILLA experience. We can also use your camera or phone to capture photos of your group with your request. Our goal is to make sure that your TOURZILLA experience is an experience that you'll never forget!
Call 909-420-5828 or visit bigbearoffroadexperience.com to check rates and info.
*All tours include a personal Jeep for up to 4 passengers, fuel, additional guide Jeep with experienced off-road guide and full instruction, snacks and beverages. We offer a kid-friendly off-road mining tour that explores Holcomb Valley and the original Big Bear settlements. At the end of the hunt, your child will find a bucket of our very rich Big Bear miners dirt. Who knows, it could contain some gold or ancient Indian artifacts!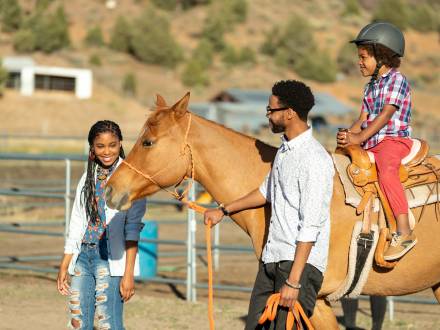 A Getaway for Dad This Fathers' Day
Posted: 06/08/23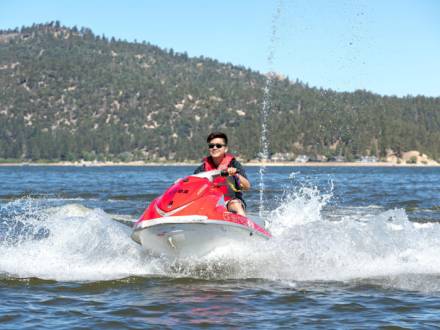 Big Bear Lake Summer Bucket List
Posted: 04/28/23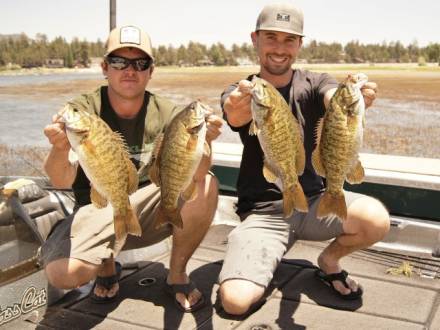 Guys Getaway in Big Bear
Posted: 07/15/20
Looking to plan a guys getaway weekend? Whether you're planning your best friend's bachelor party or just a fun weekend trip, Big Bear is the place...