Satisfy Your Sweet Tooth in Big Bear Lake
Posted: 01/06/22
We've talked many times about the wide range of cuisines diners can enjoy in Big Bear Lake. But almost as important as the healthy meal, is the scrumptious dessert to follow. Keep reading for a look at Big Bear's sweet shops around the Valley:
The Sister My Sister Bake Shop is known for its elegant and delicious selection of freshly baked treats and beautifully detailed custom cakes. The daily menu consists of cupcakes, brownies, cookie sandwiches, cinnamon rolls and more. Their treats are baked fresh daily, using only the best ingredients. Stop on by!

Though not mentioned in the name, Amangela's servers up some excellent smoothies and sweet coffee drinks. Muffins and cookies are also on offer to pair with your drink. Head into The Village and order up!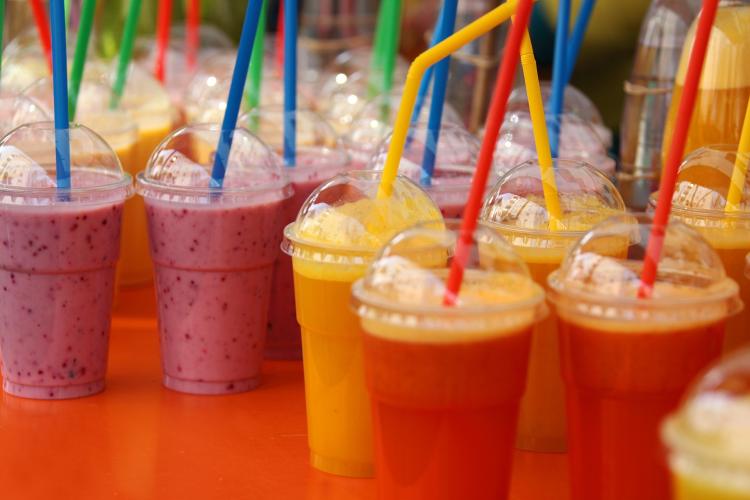 While wine is the name of the game here, Barrel 33 in The Village also offers some sweet treats if you've got some kiddos in town or if you're just looking for something unique. Ask about their specialty drinks served during the holidays and special events.
4. North Pole Fudge - Get your fudge fix along with ice cream, candy, and chocolate.
5. Village Sweet Shoppe - This sweet shop and toy store in The Village features barrels of taffy, candy, and more.
6. La Fiesta Candy Shop - This sweet shop in The Village specializes in Mexican candies and vintage sweets.
7. Village Nut House - From nuts, to honey, chocolate, and candy, this shop in The Village will have you nutty for sweets.
8. An Ran Ju - This gelato house in The Village not only serves up unique ice cream flavors but tea blends as well.
9. Smokey's Beef Jerky - The name says jerky but this little store on the boulevard offers chocolate, candy, and coffee!
10. Ben & Jerry's - This American favorite is serving up fresh ice cream daily in The Village.
11. Dank Donuts - This donut shop on Moonridge Rd features freshly baked goodies and savory dishes plus kombucha, beer, and awesome merch!