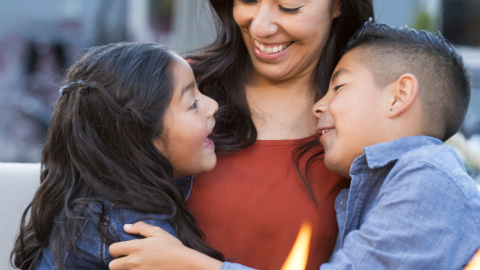 Family Friendly Restaurants In Big Bear
Posted: 08/09/23
When dining out is a family affair, the right spot is an important decision. We've got Big Bear's best family friendly grub hubs here for you to check out:
Best Big Bear Family Breakfast
For the most important meal of the day head over to Old Country Inn or Country Kitchen. Kids will enjoy breakfast favorites like French toast and pancakes while grownups can enjoy Mexican inspired dishes and hearty plates.
Watch the planes take off and land as you chow down at The Barnstorm Restaurant located at the Big Bear City Airport.
Family Entertainment + Food
Make eating part of the fun. The Bowling Barn offers pizza, hot dogs, and more while you bowl and play arcade games. Grownups can slip into Ally Oops Sports Bar for a cocktail.
Located at Big Bear Convention Center, Wyatt's Bar & Grill is open Wednesdays, Fridays, and Saturdays with country music and dancing.
Best Big Bear Lunch for the Family
Head to Amangela's for refreshing smoothies, bagels, and sandwiches. Adults can enjoy alcoholic beverages at this popular deli.
The Bone Yard located in The Village is a family restaurant featuring everything from pizza, burgers, and sandwiches to salads, seafood, and smoked meats.
Fun Family Dinner Spots
Mexican favorite plates are served fresh daily at Hacienda Bar & Grill. This family-owned establishment invites families to enjoy the atmosphere and good eats.