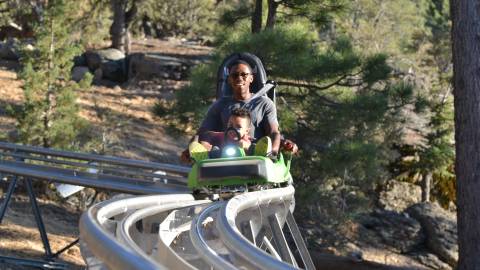 Racing Into Fall: High Speed Action Adventures!
Posted: 08/31/23
There's always a new adventure to be had in Big Bear Lake, and for all those thrill seekers out there, the possibilities for epic fun abounds this fall!
Experience Big Bear's beautiful fall colors and refreshingly cool temps while enjoying some action-packed fun!

Go Karting
Challenge a friend to a high speed race at one of Big Bear's two go-karting tracks! Big Bear Speedway features SODI RT8 Karts – choose either a single or double kart - that reach speeds of up to 30 mph on a 1/5 mile open-air racetrack. Drivers are protected by a safety belt and full-face visor helmet.
The Alpine Slide race track offers a Can Am Racer Go-Kart model with 5.5 horsepower Honda motors and an assortment of safety features. Both the Alpine Slide and Big Bear Speedway include additional family fun activities everyone can enjoy.

The Alpine Slide
Take an exhilarating trip down one of Alpine Slide's two high speed sledding attractions! The Alpine Slide features a single rider taboggan sled on a ground level track that winds around high-banked turns and races through long straightaways.

Big Bear's newest attraction – The Mineshaft Coaster – features an elevated track that twists, turns and drops through trees and tunnels giving riders a thrill as they descend the high-speed track.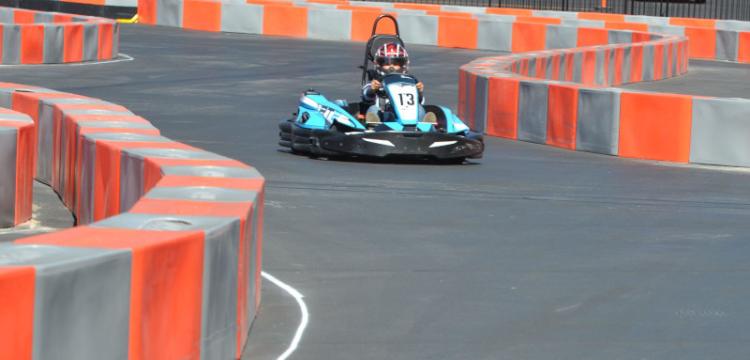 Downhill Mountain Biking
Make some laps on SoCal's premier lift-served Summit Bike Park open this fall until October 10th. Take an easy cruise down Going Green Trail, or race down their newest Blue Steel Trail. Summit Bike Park is open daily through Labor Day, then weekends only through the end of the season.
Action Tours
Take it up a notch - literally - and add some high flying action to your adventure getaway with a zipline experience with California Action Tours.

During your adventure, you'll take a scenic Pinzgauer ride through the forest, walk across a suspension bridge, and fly along 9 lines ranging from 120 feet – 860 feet and with speeds of up to 35 mph!