Words to Inspire
Tips, Must-Dos, and General Words to Inspire the Ultimate Big Bear Getaway!
---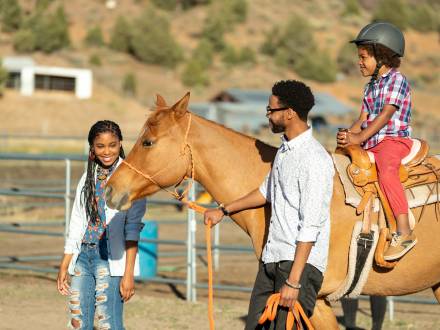 A Getaway Just for Dad This Fathers' Day
Posted: 06/15/21
Affordable Family Fun!
Posted: 06/02/21
Discover the top affordable summer getaway ideas for your family!
Village Dining After A Day Of Outdoor Activities
Posted: 05/31/21
You burn a lot of energy enjoying outdoor adventures in SoCal's Adventure Capital. Here are some popular pit stops to refuel in Big Bear Lake.
Extreme Terrain Clean Trail Initiative
Posted: 05/24/21
Fishing Is Top Of Mind
Posted: 04/20/21
Big Bear Mountain Biking Trails For Beginners
Posted: 04/20/21
For novice bikers, check out these routes for great intros to riding!
Upcoming 2021 Events To Keep You Active & Outdoors!
Posted: 04/20/21
Spring Break in Big Bear, CA
Posted: 04/01/21
Tips for planning a Spring Break getaway to Big Bear, CA.
Where to Buy Adventure Passes
Posted: 04/01/21
Adventure Passes are available at the Big Bear Lake Visitor Center as well as these other locations.
COVID-19 FAQs For Outdoor Recreation
Posted: 03/29/21
As everyone is itching to get out and enjoy the warm weather, we ask that everyone keep in mind the importance of social distancing and safety precautions...
Great Picnic Spots In Big Bear Lake
Posted: 03/20/21
There's nothing like spending time with family and friends in the great outdoors. Check out our top spots in Big Bear Lake to have your next picnic.
Being An Eco-Ally in Big Bear Lake
Posted: 03/15/21
Becoming a Positive Force for Sustainable Tourism