The Blog
Wildlife Safety in Big Bear
Posted: 03/29/22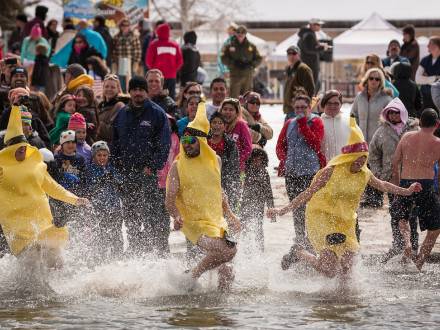 Big Bear Events To Keep You Active & Outdoors!
Posted: 01/05/22
2022 Event Dates Announced!
Next Stop: Big Bear Lake!
Posted: 08/10/21
Being An Eco-Ally in Big Bear Lake
Posted: 03/15/21
Becoming a Positive Force for Sustainable Tourism
Guys Getaway In Big Bear
Posted: 07/15/20
Looking to plan a guys getaway weekend? Whether you're planning your best friend's bachelor party or just a fun weekend trip, Big Bear is the place...
Wildlife Safety on the Trails
Posted: 05/27/20
Big Bear Lake is home to numerous wildlife species. When enjoying the National Forest it is important to respect the natural flora and fauna for your safety...
The Heroes of Our Trails!
Posted: 03/17/20
The incredible work by our Trails Foundation keeps our National Forest trails system safe and sustainable for all!
Adventures With the Kiddos!
Posted: 03/10/20
Big Bear Lake is the outdoor adventure hub in Southern California! Look forward to taking the kiddos out to discover it all!
Safe Hiking with your Dog in Big Bear Lake
Posted: 02/25/20
Hiking with Little Ones!
Posted: 01/29/20
Introducing your youngest family members to the wonders of nature!
Taking On Big Bear: Easy Hikes In The Valley
Posted: 06/05/19
Spring is making its way to the Big Bear Valley which means it's time to start taking advantage of outdoor recreation – like hiking!
Hey! It's Camping For Horses - Equestrian Campgrounds In Big Bear
Posted: 04/05/19
One of the most pleasurable ways to see the San Bernardino National Forest is on horseback and camping.