The Blog
Explore The Great Outdoors on Mother's Day
Posted: 05/01/22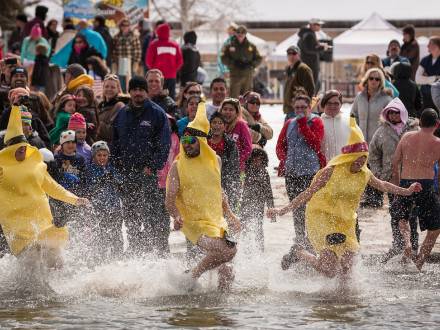 Big Bear Events To Keep You Active & Outdoors!
Posted: 01/05/22
2022 Event Dates Announced!
Biking Trails For Beginners & Families
Posted: 04/20/21
Being An Eco-Ally in Big Bear Lake
Posted: 03/15/21
Becoming a Positive Force for Sustainable Tourism
Bald Eagles in Big Bear Lake
Posted: 02/15/21
EAGLE UPDATE!!!
Ace Your First Mountain Bike Race
Posted: 08/06/20
Mountain bike race tips. Assess your current fitness level and time available for training, define your personal reasons for racing, then set your goal.
Guys Getaway In Big Bear
Posted: 07/15/20
Looking to plan a guys getaway weekend? Whether you're planning your best friend's bachelor party or just a fun weekend trip, Big Bear is the place...
Pebble Plains Spring to Life
Posted: 04/14/20
Unique to Big Bear Lake, the Pebble Plains give us a glimpse into the Valley's ecological past, and a stunning view in the Spring months!
Adventures With the Kiddos!
Posted: 03/10/20
Big Bear Lake is the outdoor adventure hub in Southern California! Look forward to taking the kiddos out to discover it all!
Where to Shoot Great Photos in Big Bear Lake
Posted: 02/26/20
Get the scoop on the best times and locations to capture the shots that will make your Big Bear memories last forever.
Hiking with Little Ones!
Posted: 01/29/20
Introducing your youngest family members to the wonders of nature!
Big Bear's Hidden Gems and Secrets
Posted: 01/15/20
Share in some of the local's best kept secrets, gems, and treasures!