Where to Shoot Great Photos in Big Bear Lake
Posted: 02/26/22 | By Brady Enger
Big Bear is spectacular, and a majority of folks want to capture its beauty in photographs. However, sometimes the timing isn't right or the phone camera doesn't do the scenery justice. Sometimes you need to get up in the early morning hours to get to places for the perfect photos you want to take.
One thing you don't need? The fancy, thousand dollar equipment! When I began scenic photography, I learned that the best camera is the one you have with you. A photographer is only as good as their knowledge of the image they're capturing or envisioning!
My name is Brady Enger of Bending Energy Photography and here's some helpful info to take with you as you capture your favorite Southern California mountain escape. I'll be describing my tips and information from sunrise to sunset, and the best times in between.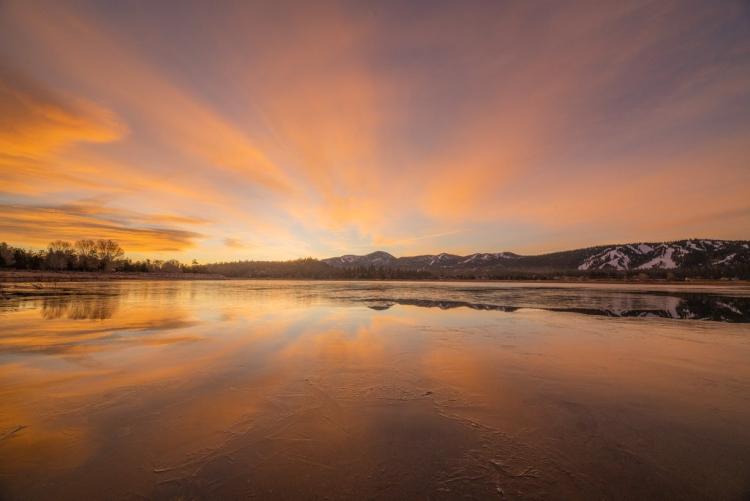 Golden Hour
I'm sure you've at least heard of it. Golden Hour is thought to be the ideal time for photography. It includes the hour after sunrise and the hour before sunset. Photographers prefer shooting during these times because of the softer lighting and warm, inviting feeling. You'll want to try to have the entire photo well lit so your photo it's mismatched with bright and dark.

High Noon Harshness

As the day goes on, I try not to shoot too much when the sun is at its highest due to the lighting being quite harsh. Photos tend to have sun glare, be overly exposed, and not have a soft feeling.

A photographer is only as good as their knowledge of the image they're capturing. Or the image they're envisioning! Brady Enger
Evening & Sunset Shoots

My favorite time to shoot is right before sunset, through sunset, and into the night. Again, Golden Hour is just before sunset, when your photos can have that soft golden tone. Once that hour is up, we have the sunset itself. When there are high clouds in the sky, you're in for an extremely colorful sunset! Clouds can add so much to a landscape shot by adding different feelings and sections of light with color variations. Colors can range from yellow to orange, to red and pink and purple as the sun continues to set. Once the sun disappears, we can marvel at the night sky above us. This is a discussion for another time. Stay tuned for that!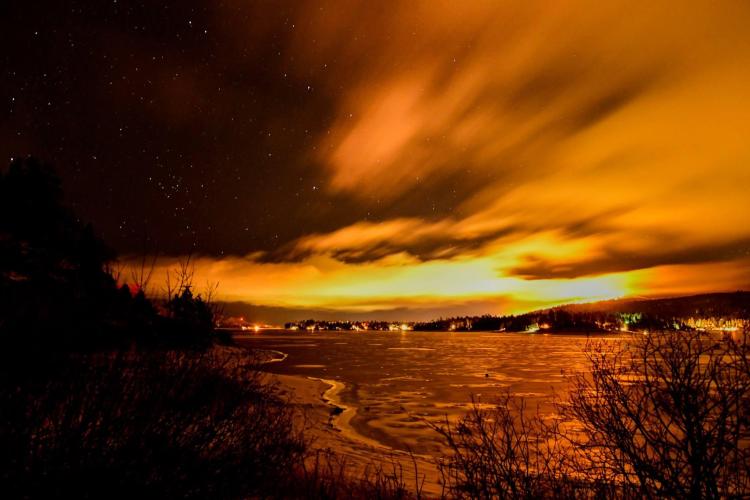 One thing that's great about photography, is it plays to everyone's personal preference. I might not like shooting at a certain time of day or with a certain style, but it doesn't mean someone else won't like that. Photography is about getting creative with subjects and landscapes. Getting a lower, or higher angle instead of straight on gives a different perspective and a different feeling. The same goes for adding subjects or focal points in your image. Regardless of the time of day, you'll always be able to get creative with whatever you're shooting.
Brady Enger is the owner of Bending Energy Photography which offers professional photo and video services for real estate, portraits, advertisements, products, and promotional videos. Follow this talented artist on Facebook and Instagram, or learn more at BendingEnergy.com.