Wild Birds And Wildfire With Tessa Putz
events@chirpforbirds.com
, California

Time:
10:00 AM to 11:00 AM
Location: YouTube
Contact: Chirp Nature Center
(888) 412-4477
website
Wildfires have both positive and negative effects on wild birds. Newly burnt forests provide nesting sites for woodpeckers and attract bark-beetles, a tasty food source for some bird species. However, wildfires can destroy natural habitats and negatively impact wild bird populations. Learn more when you join guest speaker, Tessa Putz, as she explores the fascinating relationship between wild birds and wildfire.
Tune in on Nov. 6 at 10am PDT to stream free Chirp's YouTube channel and Facebook live.
Get full details on the official landing page.
Related Partners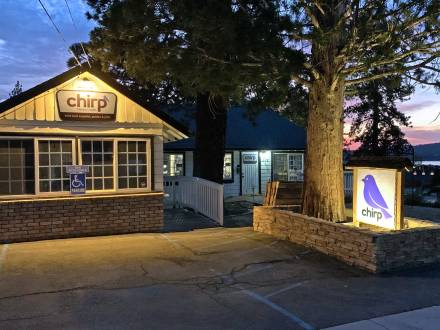 Specialty Gifts
578 Bonanza Trail
Big Bear Lake, California 92315