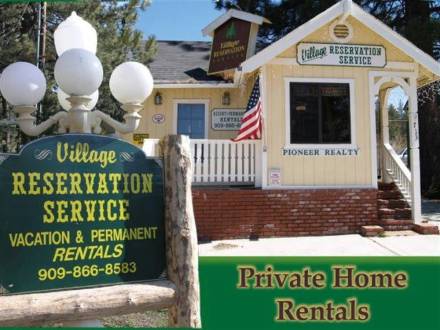 Village Reservation Service
713 Pine Knot Avenue
Big Bear Lake, California 92315
909-866-8583
website
email
Finding the perfect Big Bear pet friendly cabin rentals is easy with Village Reservations!
Check out cabins below that accept pets here in Big Bear Lake. Once you've picked the perfect cabin or vacation rental for you and your dog, check out some popular attractions and things to do with your furry friend. We recommend you check out the Grand View Point Trail for a popular six-mile hike through the beautiful forest. If that's a bit too much for your dog, you can try a shorter hike like the Woodland Trail (easy) and Alpine Pedal Path (very easy).
As a safety precaution, ff you're visiting in summer, make sure to check the temperature of your dog and that they are comfortable the whole time. Dogs can get exhausted easily and you don't want to stress your dog too much during a hike or walk.
More laid-back options include taking your dog to the shoreline to relax by the lake.
Fireplace
Hot tub Available
Kitchen Available
Refrigerator