Get to know Big Bear on horseback! Some of the greatest advantages of touring by horse is that your horse does all of the hard work! You'll also have more opportunities to enjoy the scenic surroundings, and be able to cover a lot more ground. Baldwin Lake Stables has been serving the Big Bear Lake community for 25 years! Located on the east end of the Valley, it offers rides to suit all ability levels and interests, including sunset rides.
The stables are open year-round, giving riders a chance to experience a horseback adventure in any season. Winter trips offer awe-inspiring views of the snowy landscape while autumn rides are highlighted by the splendor of fall colors. Spring and summer tours are also great with the mild weather, beautiful greenery, and clear blue skies.
Just 7 miles from The Village, Baldwin Lake Stables is surrounded by equestrian ranches and the National Forest. Book 1,2,3, hour or half day rides through spectacular terrain. Rides can be fitted for any rider ability and experience and are available year-round.
Got some littles in tow? Don't miss their Petting Zoo with goats, pigs, rabbits, alpacas, and more!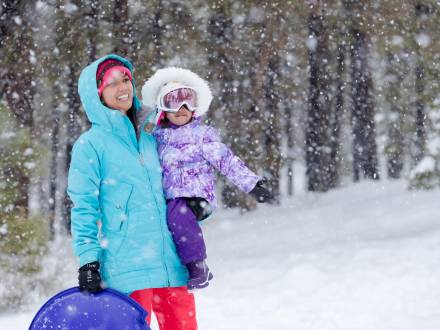 Winter Family Fun!
Posted: 11/30/22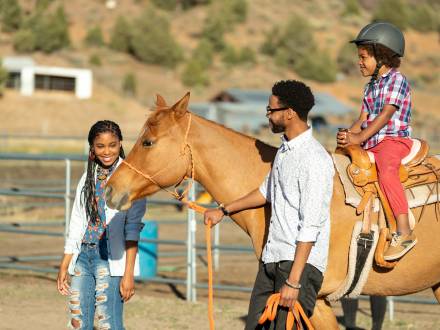 A Getaway Just for Dad This Fathers' Day
Posted: 05/25/22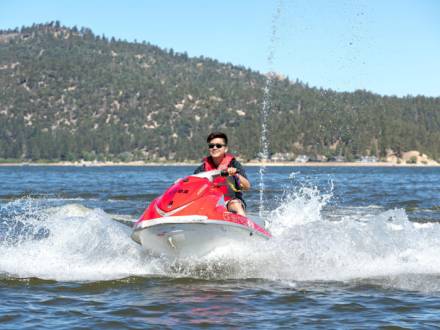 Big Bear Lake Summer Bucket List
Posted: 05/24/22