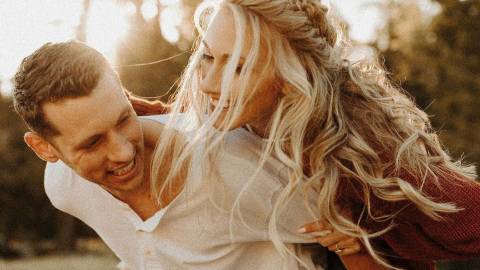 Plan Your Dream Engagement Shoot!
Posted: 04/27/20
Your picture perfect moments await you in Big Bear Lake!
What does your dream engagement photoshoot look like? A snowy winter wonderland? A woodland fairytale? A romantic moment against a stunning lake backdrop? Whatever your vision is, you're sure to find something truly special in Big Bear Lake!
Winter Engagement Photos
Big Bear Lake is Southern California's #1 winter destination, and not just because our ski resorts offer some of the best snow conditions in the region. Big Bear Lake has something to offer everyone, including newly engaged couples looking to do something special to commemorate their love.
A stroll through a wintery forest or maybe even a friendly snowball fight can make for an unforgettable experience highlighting your bright future! Or arrange a cozy cabin shoot and curl up by the fire with a couple of Champagne flutes to toast your engagement.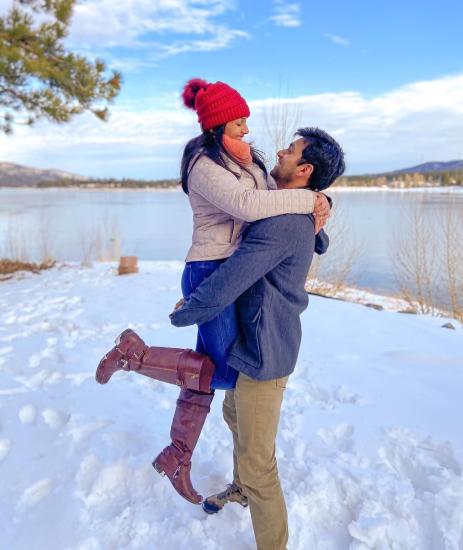 A Lakeside Snapshot
Try some candid photos during a walk along the Stanfield Marsh Boardwalk – also known as the 'Kissing Bridge' – for gorgeous views of Big Bear Lake, particularly at sunset. If you're looking to get closer to the shoreline, The Alpine Pedal Path has several trails leading to the water that may just be the perfect venue for your engagement shoot.

Take it up a notch and schedule your photo shoot on one of Big Bear Lake's picturesque tour boats. Imagine, on the water, surrounded by the Valley's forested peaks and miles of shoreline, a unique experience indeed!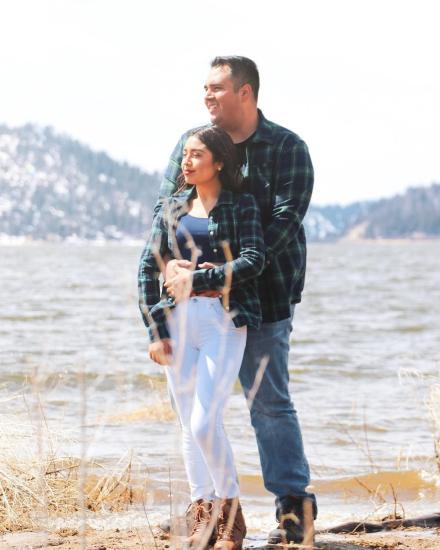 Into The Woods
Your engagement should make you feel like you're on top of the world. Take it there with a Scenic Sky Chair ride to the top of Snow Summit - or even a hike up one of Big Bear numerous trails - where panoramic views of the Valley offer the ideal backdrop for your shoot.
If you're planning a springtime photo session, consider the Champion Lodgepole Trail and Bluff Lake area with its lush meadow and blooming wildflowers. This serene nature reserve is the definition of mountain beauty!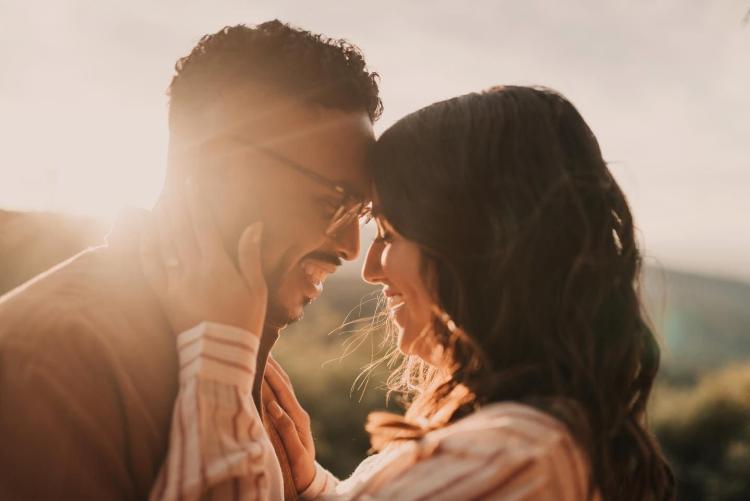 Fall In Love With Big Bear!
Visiting In The Fall? Big Bear Lake boasts from some spectacular fall color October through November. If you're planning an autumn wedding, or just looking to capture the beauty of a true fall season, this is your location! The Village streets and surrounding neighborhood are brimming with oaks and aspens that dazzle in the pre-winter months. An easy hike along Town Trail or even the lake offer some incredible color.
Looking to celebrate your wedding day with us? Read on to start planning your dream wedding in any season here in Big Bear Lake!