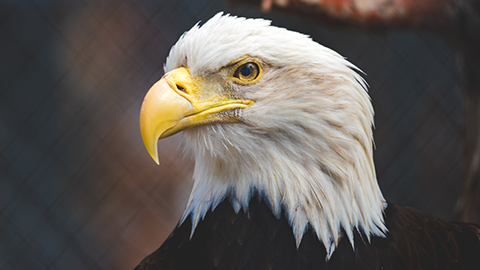 Bald Eagle Paradise in Big Bear Lake
Posted: 11/15/23
Big Bear Eagle Update - Forest Closure!
Jackie & Shadow are Big Bear Lake's resident wild bald eagles. Each year, the duo returns to their nest in the valley to prep for a new round of eggs and hatchlings. The Friends of the Big Bear Valley non-profit organization maintains the famous Big Bear Eagle Cam that draws thousands of viewers year-round to watch the life and times of Jackie & Shadow.
Forest Closure Order
Every year, the San Bernardino National Forest places a Forest Closure Order to protect the eagle habitat from human activity in their vicinity. Disturbances can cause eagles to abandon their nests, even when eggs or eaglets are present.
Please respect the forest closure in place from December 1, 2023 to July 1, 2024. The closure includes:
Gray's Peak Trailhead
Grout Bay Picnic Area
Meadows Edge Picnic Area
Juniper Point Picnic Area
Gates will be closed to block off these areas to traffic.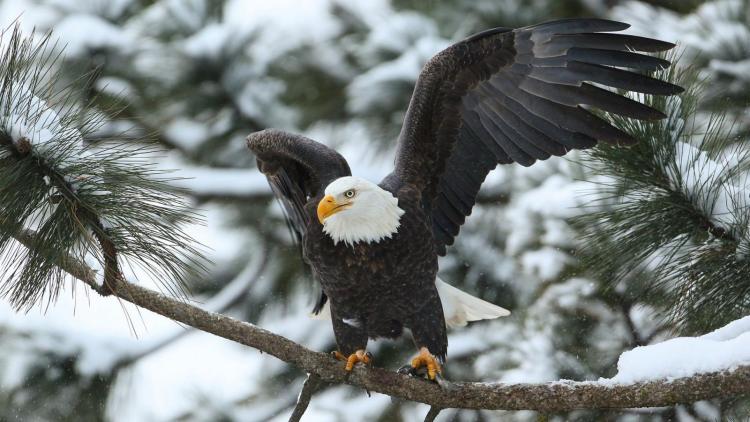 History of Bald Eagles in Big Bear
According to Friends of Big Bear Valley, the eagles' nest has been in active use since the fall of 2013. The surrounding area is annually closed to the public to protect the eagles.

In 2012, the first bald eagle chick (at least the first in recorded history) hatched in the Big Bear Valley. She was successfully raised to fledge. Since then, about a dozen eggs have been laid with just a fraction of them hatching and growing to maturity. Roughly 50% of eaglets survive to adulthood, making protection of their nesting habitat that much more important.
And what about that neat camera capturing all the excitement? The Eagle Cam was first installed in the fall of 2015 and recorded its first eagle nesting season in 2017.
To learn more about the history of the Eagle Cam and its impact of the nesting eagles, visit the Friends of Big Bear Valley website for some FAQs.