The Blog
---
Travel Responsibly in Big Bear Lake
Posted: 12/03/20
Support Local Restaurants
Posted: 11/24/20
Help us sustain our local restaurants this winter season! Our grub hubs need all of our support as indoor and outdoor dining remains unavailable.
How to Celebrate Thanksgiving in Big Bear Lake
Posted: 11/08/20
This season's breathtaking fall colors have us excited for a festive holiday season with outdoor adventure and Thanksgiving celebrations here in Big Bear...
Holiday Inspired Big Bear Shopping
Posted: 11/01/20
Take a little bit of Big Bear home to the ones you love this holiday season when you stop in to these must-see locations.
A Christmas Gift That Lasts A Lifetime!
Posted: 10/28/20
Winter Family Fun!
Posted: 10/20/20
Family Fun In The Fall!
Posted: 09/03/20
Fun and adventure for the whole family this fall season!
Unique Ways to View Colors!
Posted: 08/31/20
Not to brag, but Big Bear Lake boasts from pretty spectacular colors in the fall season! Something we like to call the Falltacular season!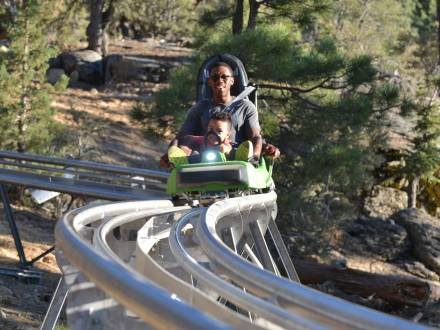 Racing Into Fall: High Speed Action Adventures!
Posted: 08/31/20
There's always a new adventure to be had in Big Bear Lake, and for all those thrill seekers out there, the possibilities for epic fun abounds this fall!
Planning Your Fall Fishing Adventure
Posted: 08/31/20
Where to go and how to prep for an autumn fishing excursion in Big Bear Lake!
Best Fall Color Hikes
Posted: 08/19/20
Ace Your First Mountain Bike Race
Posted: 08/06/20
Mountain bike race tips. Assess your current fitness level and time available for training, define your personal reasons for racing, then set your goal.